In February, as I sat in the airport in San Francisco, I remember kinda shrugging at all of the people wearing masks.
I thought it was overkill.
I mean, I knew that medical professionals wore them at work, and, every now and then, I would see someone out in the world in a mask. I figured that person was sick with a cold or immunocompromised in some way and didn't want to pick up germs. But since the dozens of people in the airport couldn't all have had colds, I just wrote them off as overprotective.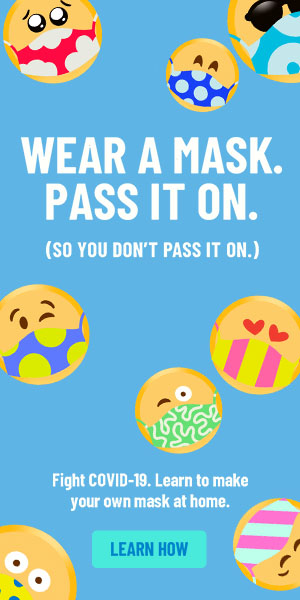 Boy, do I feel stupid now.
Six months later, wearing masks has become habit. We are a family of three, and we keep a stack in a drawer near the door — washed and sanitized after each use. We live in an apartment building in the Washington region and are required to wear them whenever we go outside our apartment: to the trash/recycling room, to check the mail…everywhere.
Like it or not, how we present ourselves is a thing. We all want to be judged for who we are and not what we look like. That's true all of the time, but it's even more important today.
It strikes me that, with clothes or garments or jewelry, it's not really the item, but the association we assign to the item depending on the wearer that matters. On some bodies, people see a hoodie as CEO chic, instead of an accessory waiting to be filled with stolen goods. The hoodie in and of itself isn't a threat, but the body underneath determines how it will be perceived.
The same is true of a mask.
After the Centers for Disease Control advised the use of simple cloth face coverings to slow the spread of the coronavirus, an essential garment entered our wardrobe. Masks keep those who may have the virus and don't know it from passing it on to others.
The CDC recommends cloth masks made from "common materials" — bandanas, scarves, scraps of cloth. And they recommend not using surgical masks or N-95 respirators, as healthcare and first responders need them. Our country still does not have enough surgical masks to go around.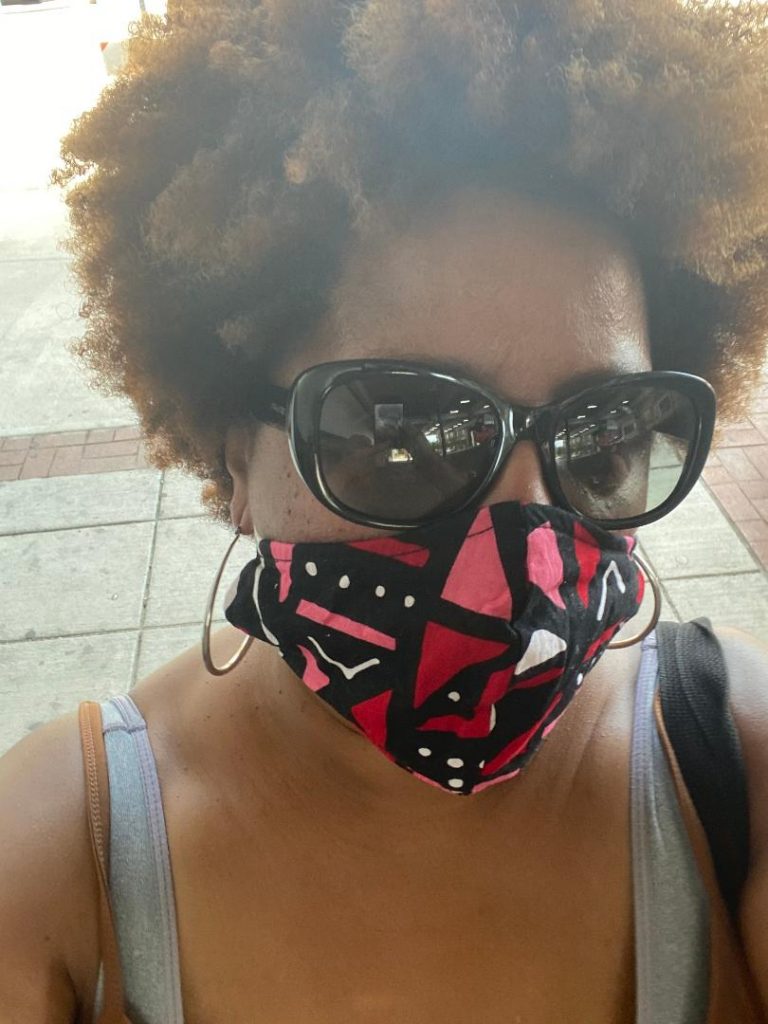 I experimented with a couple of different types. First, I ordered from Project Repat. They are a favorite of mine – you send in your old T-shirts and they make gorgeous quilts from them. Since March, they have also made cloth masks. I ordered the Project Repat masks at the end of March. Up until then, we experimented with bandannas and running masks, and I even rocked a Coach scarf over my nose and mouth. The scarf was a necessity but also a nod to personal fashion and expression.
My friend Bridget Kelso Anthony and I talked masks and appearance one afternoon during a FaceTime call. She's gorgeous. She's also the first woman of color ordained in the new Reformed Association of the United Church of Christ.
"Our self-esteem — our identity — is attached to our appearance," she said. "Having to wear a mask in public changes the whole way I put myself together."
She's right.
We commiserated over our love of makeup and colors and our favorite Fenty Beauty shades. How can you show off a whole beat face if a mask covers a good portion of it?
"Summer is my time to be cute," joked Bridget (who is cute all the seasons and all the days). "I'm mourning lipstick. Flirting is different with so much of your face covered."
Another friend, the activist, anthropologist and artist Sabiyha Prince, was an early adopter of wearing masks. She spoke about having one on in a store weeks before the CDC guidance came out.
"I did feel awkward and self-conscious those first days," she said. "I was in a store and no one was social-distancing, and I was the only one with a mask."
Prince didn't let that stop her. Recognizing that your actions could impact someone else's health is a compassionate act, she said. That action outweighs any personal concerns.
Of course, wearing beautiful, as well as practical, masks helps, too. A friend who works at the United Nations gifted Prince a lovely mask, and she has bought masks from individual creatives. Two powerful images on her Instagram feature masks. You can check them out and the rest of Prince's work on her Instagram page.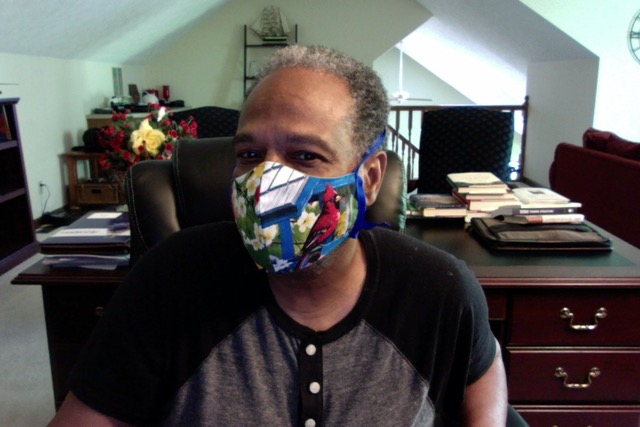 Like Prince, Douglas Gray, a pastor and avid bird watcher from Indiana, also approached wearing masks as part of his role in protecting his neighbors.
"I feel like I'm doing what I can to help stem this pandemic," he said. "I am making no political statement by wearing them, as some people seem to think. I feel like by wearing them, I'm actually showing love for my neighbor."
He wears his mask, he said, in case he's asymptomatic: Data from the World Health Organization suggests as many as 80% of people infected with coronavirus have either mild cases or show no signs of illness at all.
As a Black man, Gray said he selected masks in patterns that might make him appear less threatening to others, including one patterned in birds. A story in The Washington Post in April detailed how black Americans, already disproportionately impacted by coronavirus, had to weigh the risks of racial profiling and the risks of infection when choosing whether to wear a mask in public. In one case in Wood River, Illinois, in March, two Black men said police followed them when they wore surgical masks in Wal-Mart. The two men uploaded the experience to YouTube.
This past weekend, at my local farmers market, a young lady told me I looked good in my mask. While I didn't have the same concerns as Pastor Gray, a Black man, it was important to select a mask that said something, and this mask by Diop, patterned in red and pink geometric shapes, said it all.
I'd discovered Diop while shopping Black-owned businesses online during one of many sleepless nights following the death of George Floyd. Founded in Detroit by a first-generation Nigerian American, Diop offers an incredible selection of colors, prints and fabrics.
They are everything a mask ought to be — symbols of love and identity.
TAKE ACTION: Read this story about how a medical student in Boston made masks her mission, and find out how you can help.
.