Gray is the new color of love.
There's a whole relationship genre under this shade: gray sex, gray dating, gray divorce. Life at age 50 and beyond has a whole new hue, and Laura Stassi is here to help people embrace it, if not enjoy it.
"The first thing you think about is, oh my God, am I really going to have to start dating again?" said Laura, a gray divorcee herself and the creator and host of Dating While Gray, a podcast billed as "the grown-up's guide to love, sex and relationships."
"I thought, I'm going to have to show someone this old body naked? It's terrifying!" Stassi said.
Dating While Gray is part of Laura's second act. The podcast, which debuted in February on American University's WAMU radio, features men and women talking about finding love or looking for love after age 50 — be it with the opposite sex or same sex or, in one case, someone interested in polyamory. Experts also appeared and talked on topics including finances, sex and healthy aging.
And it's an unabashed hit, with downloads and a growing Facebook following.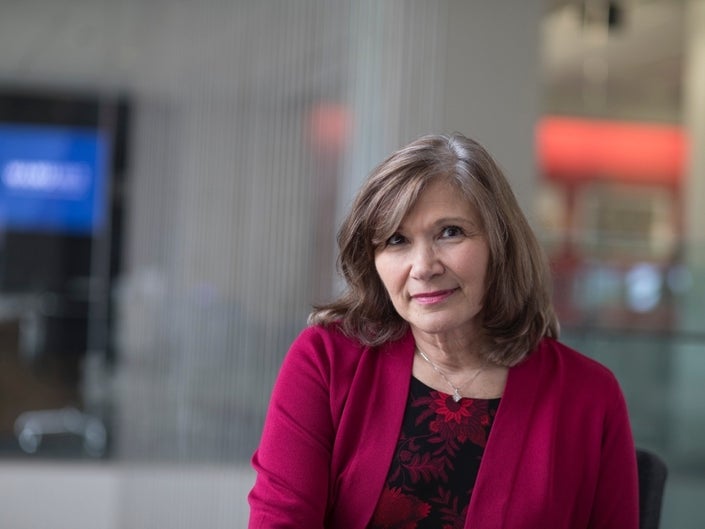 "Dating while gray," the idea, came to her on a run. "I had no idea what it was like to be single at this age," Laura said. Her marriage of 30 years ended when she was 55. "I got married young, hung around marrieds, had kids … it really is two different worlds."
After her divorce in 2015, she wondered, how do people over 50 meet? It's a question many people ask these days. According to a 2018 Psychology Today article, the divorce rate for those age 50 and older has doubled since 1990. Better finances, longer lives and more opportunities are factors; also, people who leave marriages of more than 30 years don't do so on a whim, according to Psychology Today. The seeds of discontent likely were sown a while ago.
"I got the idea for the project name because of the gray divorce trend," Laura said. "As a writer, I thought it might make a good nonfiction book. First, I had a website established; then I started interviewing people who found love after 50 and wrote their stories. Eventually, I branched out into other topics, like finances, sex and hiring a matchmaker, for example."
A series of serendipitous events brought Laura to the world of podcasting. In July 2018, Laura was listening to WAMU, a National Public Radio station in Washington, on a day she usually didn't. WAMU announced it was looking for people who wanted to be podcasters. "I hadn't thought of it," she said, having been a writer, not a broadcaster, "but, why not?"
She thought she was going to be taking a class on podcasting, but they were actually looking for creative projects.
"They wanted diversity," and age was among the topics at the top of their list, Laura said. "I thought OK, I have a chance." She applied, then got a call saying she was one of 25 finalists out of more than 540 ideas submitted. Those 25 finalists were narrowed down to five, Dating While Gray among them.
From a broken marriage came a new life full of creativity she can't imagine living without.
"I have grown in ways I wouldn't have if I'd stayed married. I think a lot of people who have been married a long time may feel uncomfortable hearing that," she said, and ending a relationship is almost always fraught.
Divoce wasn't Laura's idea. And she fought against the idea because she couldn't imagine building a new life from the pieces.
Yet life goes on, often in beautiful and unexpected ways.
"Since becoming single, I've really worked to let go of preconceived notions and any defeatist thoughts," she said. "It's cliche, but endings are also beginnings."
She is looking for some good-news stories for future episodes.
Dating While Gray is available wherever you get your podcasts. Also, follow Dating While Gray on Facebook.
TAKE ACTION: Newly or not-so-newly single later in life? Dating apps and websites are working hard to attract the gray-dating crowd, and some are even designed for us, like OurTime and SilverSingles. See what is right for you. Meetup still has some events happening while social distancing. Check out the app for active groups. Just can't do online dating? Search out new avenues, like letting your friends, family and trusted coworkers know you want to rejoin the dating scene. And don't be shy about that. Those close to you already know you're single. They just may not know you'd like to have a date or two.
.